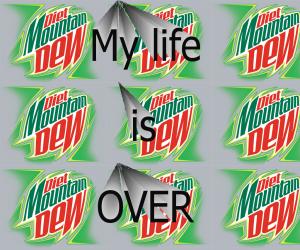 The introduction is slow and the music 
creates an image of Christ, suffering: the best 
sad songs have always had the appearence of happiness.
Diet Mountain Dew is unabashedly romantic, familiar, 
and not exactly groundbreaking; like how water goes down 
the drain backward in Australia, the loss 
of a favorite t-shirt to your former lover, and how 
it must feel to be razor stubble. On Diet
Mountain Dew, R. Hamilton gets specific in his vitriol.